Helping to protect your hard earned money while working together to grow it
Investment Professionals, Inc. (IPI) seeks to bring investment, insurance and education, retirement, estate and tax planning strategies into one financial plan to maximize efficiencies and minimize gaps that can leave clients under-prepared and under-protected. In roles of both analyst and coach, we recommend tailored, practical solutions, explain complex issues and guide clients through implementation.
Regular check-ups for good financial health
Performance monitoring and maintaining an asset allocation in line with your changing investor profile is central to our role. Your financial consultant will keep you informed of progress toward your goals and show you how much investment income you'll have under different spending, saving and allocation scenarios over time – and if you'll have enough.
Benefit from the brain power of the entire IPI team
In developing and refining your personalized financial plan, your financial consultant often works with IPI colleagues firmwide to bring our full range of resources to bear in support of your goals. Our 20-year record of client focus and achievement has been possible because we go the extra mile for our clients.
Risk-managed financial strategies for individuals and business owners
Our best practices comprehensive approach to financial planning is designed to help mitigate risk. We can provide individual services or do comprehensive planning based on your preferences and comfort level. Welcome to IPI.
Additional Investor Information
Financial Industry Regulatory Authority
Securities Investor Protection Corporation
BrokerCheck
THE IMPORTANCE OF INVESTING
You've worked hard for what you have and deserve to have the future you want. Your financial future depends in large on decisions you make today. When you take the time to build a financial plan you are taking the first step in achieving your goals and we will be there with you every step of the way.
WHY INVEST?
Developing an investment plan requires you to quantify your goals and could greatly improve your chances of achieving the retirement you have dreamed of. It could help maximize the chances of meeting the objectives in your financial plan that best aligns with your financial goals.
Regardless of the state of your current financial picture, it's always a good idea to review your financial plan and understand how it relates to your financial goals and be aware of the options you can take that can help your financial well-being.
WHY HAVE A FINANCIAL CONSULTANT?
Having the support and knowledge of a Financial Consultant may improve your chances of having a more secure future for you and your loved ones. We can help guide you through the process and navigate you through the steps you should be taking that best align you to reach your financial goals. You may even discover new opportunities that you didn't think of or better understand the ones you do have and how you can improve them to better fit your specific needs.
LIFE STAGES FINANCIAL PLANNING
The investment strategies and tactics for achieving short-term goals are very different from those used to accomplish long-term ones. Managing for tax efficiency plays a key role every step of the way.
ACCUMULATE
In the accumulation phase you are working hard to build assets, support the household, save for college and, hopefully, set aside money for retirement. When it comes to investing in this phase, every dollar counts because dollars invested early will work hardest for you later.
SPEND
Phase two is retirement. During this phase, you're likely living on a reduced income but now have the time to do things you enjoy. If you've planned adequately and factored in the potential for higher medical expenses along with your monthly bills, you should have enough extra money for a good quality of life.
RELEASE
The release phase begins upon your death when your heirs and charitable organizations can benefit from your generosity. Tax-efficient estate planning gives you the satisfaction of offering a leg-up to your children and grandchildren or a little bit of hope to the less fortunate.
HOW DO YOU GET THERE?
Below we outline the steps in the financial planning process, which is modeled on the recommendations of the Certified Financial Planner Board of Standards, Inc.
Establish Objectives

Discuss goals, means, dreams, time frame, risk tolerance & benchmarks

Gather Information

Documentation
Work through objectives & build planning consensus

Analyze + Evaluate

Analyze assets, liabilities, cash flows, insurance & tax strategies
Discuss likely scenarios & degree of comfort to achieve goals

Review Recommendations

Discuss & agree on approach
Finalize start plan

Implement Plan

Allocate existing holdings to reflect investor profile
Buy and/or sell financial instruments for allocation plan
Acquire and/or retire insurance policies as per plan
Set up automatic savings and/or investment plans

Review, Monitor, + Adjust

Monitor performance regularly
Review goals & objectives
Review new opportunities as they arise
Update plan as changes occur in life circumstances, goals & means
SERVICES FOR BUSINESS CLIENTS
From employee benefits programs to executive compensation plans to business exit and succession planning, we bring all the necessary expertise to the table to deliver innovative, tax-efficient solutions to help businesses stay competitive and thrive.
EMPLOYER BENEFITS PLANNING
We specialize in helping employers develop cost-effective benefits programs and executive compensation plans to help attract and retain valuable employees.
Group Insurance Plans
Disability Insurance
Health Insurance
Premium Financing
Retirement Plan Services
Defined Contribution Plan Services
Defined Benefit Plan Services
Insurance-based Retirement Plans
BUSINESS SUCCESSION AND EXIT PLANNING
We help small business owners prepare to exit or retire under the most favorable financial conditions. We look at key issues such as whether the business will be capable of distributing enough income to principals post departure and developing strategies to maximize value in the short and long terms. Where appropriate, we coordinate the development of a business succession and exit plan with bankers, attorneys and accountants.
PRODUCTS + SERVICES
---
FINANCIAL PLANNING
Our objective is to ensure that your portfolio is diversified and aligned with personal circumstances and long-term goals in an effort to achieve the best possible outcome in any market scenario. We will take the time to understand your goals and work to help you enjoy life today while planning for tomorrow – dreams included.
FIXED INCOME
Your 1st Community Investment Services financial consultant will work with the professionals in IPI's full-service Fixed Income Group supported by IPIBonds.com – a fixed income trading platform for viewing the inventory of over 300 dealers and 20,000 fixed income securities. Our fixed income traders assist your financial consultant with client portfolio review and strategies such as bond ladders. This in-house expertise gives your financial consultant easy access to expert knowledge for managing your portfolio.
RETIREMENT PLANNING
Many people are aware of the financial risks they face, yet have done little to address the issues in ways that will make a difference in their long-term financial security. According to the Employee Benefit Research Institute in their most recent 2010 study, a little more than half of full-time working Americans (54.4%) participate in a retirement plan. Indeed, even if you have a pension that seems fairly solid, a 401(k) or both, you could still be at financial risk if your overall portfolio is not optimized for performance.
Working with a financial consultant can help ensure that your employer and non-employer-based assets complement one another, not duplicate. Based on risk profile and time horizon, we seek to maximize performance and reduce risk through overall portfolio diversification. This may include recommendations for adding asset categories like real estate or international funds, where these have a low or negative correlation to other holdings.
We factor into our analyses the costs of health care and long-term care, which include the financial burdens a client may assume in connection with caring for an elderly parent. We also explain the roles of Medicare, Medicaid, retiree health benefits and private health insurance in the overall financial plan.
INSURANCE & ANNUITIES
Beyond traditional insurance coverage, insurance and annuities present a variety of alternatives for supplementing your retirement nest egg and saving for college. By comprehensive review of your current policies, your financial consultant can determine if you're still on track with your overall financial plan.
Variable life insurance includes an investment account in addition to life coverage. Term insurance, which is usually the least expensive kind, may be available with attractive features such as a guaranteed premium for periods of 10, 15, 20, even 30 years. If your time frame is more than 30 years and you're worried about estate taxes, own a business or have special needs dependents, you may want to review different types of cash value life insurance policies.
There is a similar array of options for annuities. If you're about to retire, an immediate annuity gives you an income stream right away. If you have several years to take advantage of the power of tax deferral to boost your savings, a deferred annuity might be a good choice. Whether you will want a fixed or variable deferred annuity will depend on your investor profile and overall retirement plan.
Our broad range of insurance and annuity offerings gives you maximum flexibility for achieving your goals. Your financial consultant will work closely with members of the IPI Insurance Groups to develop your personalized solution.
Fixed & variable annuities
Life insurance, including Term Life, Universal Life, Variable Universal Life, Single Premium Life, Return of Premium Term, Universal Life with Long-Term Care Benefits
Health insurance
Disability insurance
Long-term care insurance
PRIVATE ASSET MANAGEMENT
Private Asset Management is IPI's suite of fee-based managed money products and services providing access to a broad universe of high-quality investment choices. This advanced platform is designed to enhance the benefits of asset allocation and align your portfolio with your risk tolerance in different life stages.
Private Asset Management enables your financial consultant to screen over 18,000 active and passive funds and individual securities and more than 11,000 separate account strategies for customizing your portfolio. After thorough quantitative and qualitative analyses, investments are selected for your personalized portfolio. The platform also facilitates performance oversight to help ensure your money is working to your maximum advantage.
Private Asset Management incorporates the insights and best practices of investment management professionals around the globe. This cutting-edge suite supports your financial advisor in pursuit of the following goals:
Maintaining an asset allocation that matches your risk tolerance and time horizon for each life event.
Monitoring investment performance on a risk-adjusted basis.
Ensuring portfolio expenses are rationalized and competitive.
Maximizing objectivity and personalization.
By consolidating your assets into one diversified portfolio and monitoring adherence to stated investment styles, Private Asset Management seeks to optimize the benefits of asset allocation, including tax efficiency and managing the risk of style drift.
EDUCATION PLANNING
According to collegeboard.com, a moderate in-state public college budget for 2011-12 averages $21,447 per academic year. A moderate budget at a private college averaged $42,224.When you multiply these numbers by four, it's easy to see why it's important to work with a professional on planning for college expenses.
The good news is there are many ways to deal with the college funding issue at any stage of the game. We advise clients who are planning ahead on potentially higher-yielding investments that can make a big difference in the amount of money they can accumulate for college expenses. Even if a child is on the doorstep of the institution, we can offer suggestions that may go beyond the immediate issue to ease overall financial stress.
ALTERNATIVE INVESTMENTS
If you are interested in diversifying your portfolio by adding alternative investment securities, a commercial real estate investment trust (REIT) may be an attractive product to consider. A REIT owns and typically operates income-producing real estate. Depending on your investment strategy and risk tolerance, REITs can be a key part of a diversification strategy that seeks to maximize performance while reducing risk.
GLOBAL WEALTH SERVICES
If you are sufficiently diversified at the asset class level – into cash, fixed income, stocks and real estate – you might consider further diversifying within asset classes by adding international investments to the mix. 1st Community Investment Services offers a full range of international securities for this purpose. We specialize in customizing portfolios that seek to optimize results from cross-border holdings. For foreign nationals, we administer clearing, settlement and tax reporting services to make it easier to handle your financial needs through your bank.
LEGACY PLANNING
Some people are under the false impression that having a will is all the estate planning they need to do. It's not. Life insurance, retirement planning, asset protection and other factors are intertwined and all play a role in minimizing tax effects and maximizing protection for clients and their heirs. From basic life insurance and asset distribution planning to complicated estate plans and trusts, financial consultants work closely with the IPI Insurance Group to develop personalized estate planning solutions for our clients.
Fixed annuities
Variable annuities
Life insurance, including Term Life, Universal Life, Variable Universal Life, Single Premium Life, Return of Premium Term, Universal Life with Long-Term Care Benefits
Health insurance
Disability insurance
Long-term care insurance
Wealth transfer strategies
Charitable and endowment services
OUR TEAM
Mark Freeland
Financial Advisor
361.906.3000 direct
361.906.3001 fax
This email address is being protected from spambots. You need JavaScript enabled to view it.
5406 Everhart Road
Corpus Christi TX 78411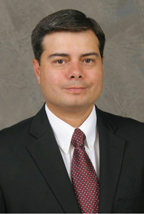 Mark Freeland draws on 16 years of experience as a financial advisor to help individuals and business owners reach financial goals. With a background in investment, insurance and banking, Mark takes a multi-strategy, risk-managed approach to portfolio management. He seeks to bring investments, insurance, education, retirement, estate, and tax planning into one efficient financial plan designed to minimize gaps that can leave clients under-prepared and under-protected. Mark's overall objective is to get you the most from your hard-earned money without undue risk.
A creative problem solver who develops and implements unique solutions, Mark will develop a custom financial plan and monitor performance and investor profile alignment over time—both focused on delivering consistent progress toward your goals. He seeks input from your trusted tax and insurance advisors and other professionals to enhance the integrity of the plan. His goal is to ensure that the overall plan is appropriate for risk tolerance and growth objectives and efficient for diversification, insurance coverage, and tax purposes.
Mark holds FINRA Series 7, 63, and 65 licenses and is licensed to provide life and health insurance in Texas. He holds a certification in commercial lending from the American Bankers Association as well as a B.A. in Legal Studies from the University of Texas at San Antonio. A former Board member of the Corpus Christi Council of the Navy League, Mark is married with two children. He enjoys golf, fishing, and spending time with this family.
"I encourage active client involvement in plan development, monitoring, and adjustment to increase the likelihood of reaching goals—and I believe my clients benefit from my collaborative, educational style. You can count on me to recommend tailored, practical solutions, explain complex issues, and guide you through implementation over time." — Mark Freeland
---
NO BANK GUARANTEE | NOT A DEPOSIT | NOT FDIC INSURED | NOT INSURED BY ANY FEDERAL GOVERNMENT AGENCY | MAY LOSE VALUE All Securities and Advisory Services offered through Investment Professionals, Inc. (IPI), a Registered Broker/Dealer & Registered Investment Advisor and member FINRA & SIPC. The investment services offered by IPI under the name 1st Community Investment Services are in no way affiliated with or offered by First Community Bank, nor is First Community Bank a registered broker/dealer. Customers working with 1st Community Investment Services will be dealing solely through IPI with respect to their investment, brokerage and securities transactions. IPI does not offer or provide legal or tax advice. Please consult your attorney and/or tax advisor for such services. The products offered by Investment Professionals, Inc. are not insured by the FDIC, the NCUA or any other agency of the government, are not deposits or other obligations for the bank or guaranteed by the bank and involve investment risks, including possible loss of principal amount invested.
Financial Industry Regulatory Authority
Securities Investor Protection Corporation
BrokerCheck