With Valentine's Day just around the corner, you or your friends might be thinking about love. But not everyone is — some are just looking to get into your pockets. Read on so you can spot and report scammers before they trick someone you care about out of money.
Romance scammers might contact you on social media or dating apps saying they want to get to know you. It's true love, they say, but they live too far away to meet. Maybe because of work, or because they're in the military.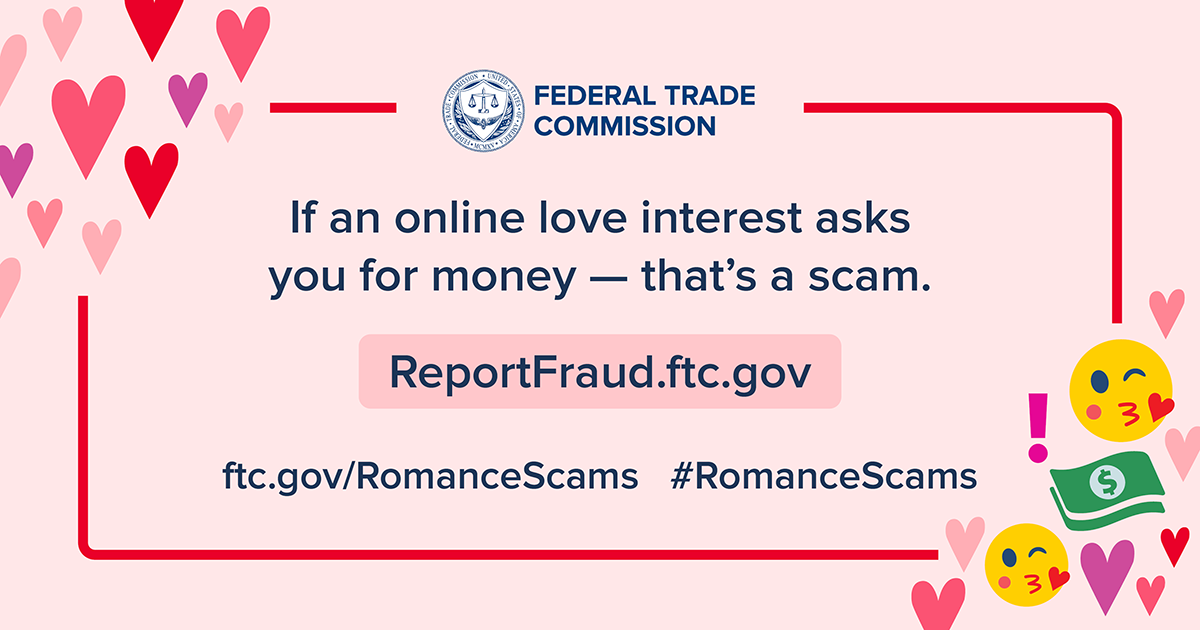 Then they start asking for money: it could be for a plane ticket, surgery, or something else urgent — or even to "help" you invest in cryptocurrency. In fact, check out the just-released Data Spotlight for the low-down on the lies that romance scammers use to bait their trap — and to see how much money they raked in last year.
So, how do you spot a romance scam?
Article source: Lazarus, A. (2023, February 9). Did your dating app match just ask you for money? [Review of Did your dating app match just ask you for money?]. www.consumer.ftc.gov. https://consumer.ftc.gov/consumer-alerts/2023/02/did-your-dating-app-match-just-ask-you-money#:~:text=If%20an%20online%20love%20interest,to%20someone%20you%20met%20online.